About Us
We are Hollie Overton + Dedi Felman
We love helping others tell their stories. We're experienced teachers. We're also writers who have been in your shoes. When it came to writing her first novel, Hollie, an international best-selling author and screenwriter, found a class and an incredible teacher that guided her through the process. That experience stayed with her. She now replicates it for others. Dedi, a former Big-5 senior editor and successful book consultant and screenwriter, has spent most of her life helping authors write their books. She also had incredible mentors. Neither did it alone.

We understand how important support and guidance is. We're here to help you bring your stories to life and share our wealth of knowledge regarding the ins and outs of the industry.
Join us and conquer your writing goals.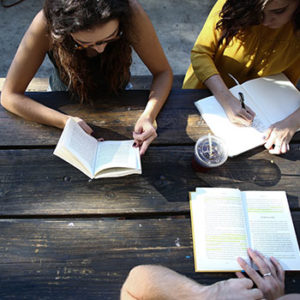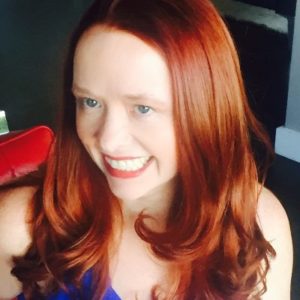 Hollie Overton
Hollie Overton is an established TV writer, producer and novelist. TV credits include, "Tell me a Story," "Shadowhunters" and "Cold Case." Most recently she worked as a Co-Executive Producer on "All-American: Homecoming" on the CW and Netflix.
Hollie's debut thriller, "Baby Doll" was an international bestseller and sold in eleven countries. She has written two other standalone thrillers, "The Walls" and "The Runaway" and is hard at work on her fourth novel.
Over the past decade, Hollie has helped countless screenwriters and novelists hone their craft, find their voice, and break into the business. When she's not writing, Hollie spends her days with her husband, David, wrangling their two-year old identical triplets.
Dedi Felman
Dedi Felman is a writer/director born and raised in the wilds of NJ. Previously, Dedi worked in publishing as a senior editor at Simon & Schuster and an executive editor at Oxford University Press. Titles she's developed have been New York Times and Washington Post bestsellers and been shortlisted for the Booker Prize.
She continues to ghostwrite and collaborate on bestselling book projects at Book Doctor West. She's also helped numerous TV and feature writers take their ideas from inception to fellowship-winning scripts.
When she's not writing, Dedi can be found on set. Her espionage drama short, "Allegiance", was a finalist at the USA Film Festival and voted a Kickstarter "Project We Love." Her most recent short, "Take Good Care" is currently on the festival circuit and she is in development on two female-driven features.